In 1925, two men joined forces and together changed the course of the earthmoving industry. Benjamin Holt and C.L. Best's vision and ingenuity remain the driving forces behind Caterpillar Inc.
Fast forward nearly 100 years, and celebrate Daniel Hemric and Cat Racing with the No. 8 Throwback scheme. The Darlington car showcases Caterpillar's original gray and red colors that were once recognized as a sign of innovation and state-of-the-art machine design - just as Cat-yellow is today.
The original logo features the unique movement of the Caterpillar undercarriage. Regardless of the year or color, Caterpillar remains world renowned for its power, durability and winning pace. Now the official die-cast of Hemric's No. 8 Caterpillar/Darlington Chevrolet Camaro ZL1 is available to order from Lionel Racing. Each 1:24-scale replica is being offered in two different trim levels – an Action Racing Collectables (ARC) hood-open model and also a fully die-cast ELITE version that features an opening hood and trunk. A 1:64 scale is also available.
Don't miss this exciting throwback die-cast! Order yours today!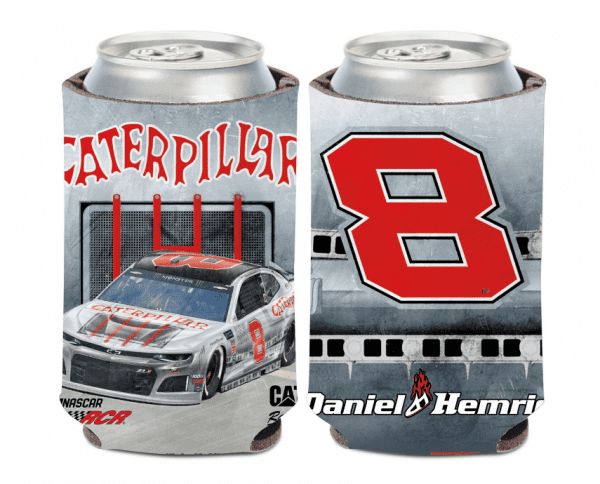 Shop Darlington Merchandise